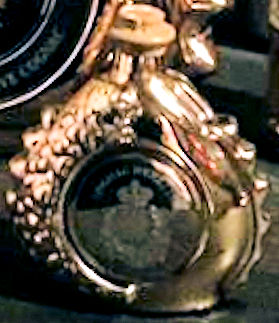 Decanter #1
Cognac, 5cl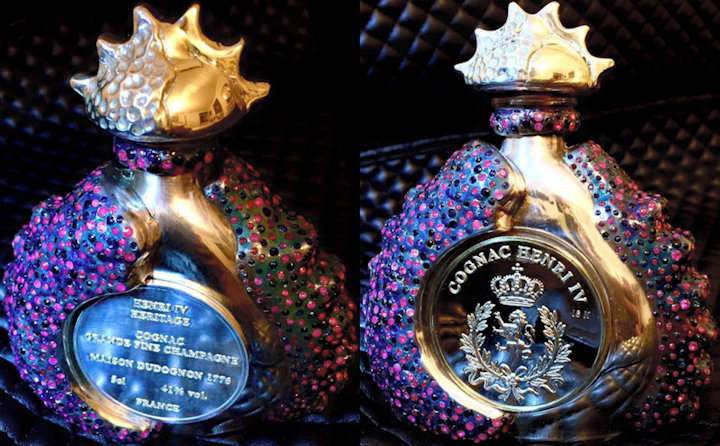 Jewel Encrusted Decanter
Cognac Henri IV, 5cl, 41%
Claimed to be (I don't doubt it!) the "World's Most Expensive Cognac Mini." Featuring 18kt Gold, Sapphires & Rubies.
Designed by Fernando Altamirano, the CEO of Maison Dudognon, with only one made. It was for sale in December 2015 at €289,000.